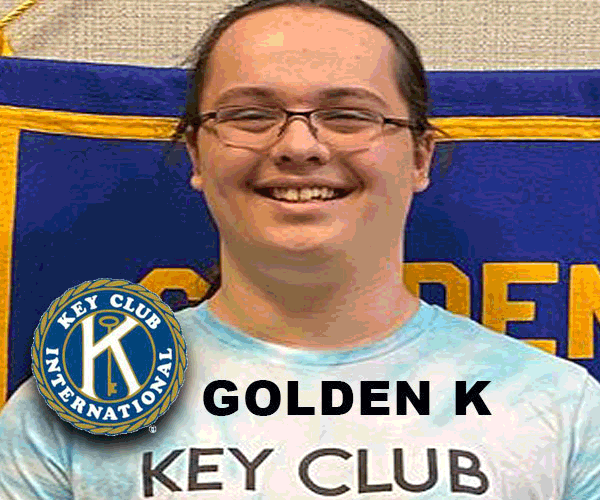 The Golden K Kiwanis Club of Kearney was chartered on July 20, 1991. It is a community of people who are 55 years and older who, have a desire to help the children of Kearney and children around the world by volunteering

in service projects.
The 40 members of the Golden K Kiwanis Club meet weekly on Wednesdays at 11:30 a.m. at the Holiday Inn for a delicious served lunch. The lunch is followed by devotions, an informative program concerning the Kearney community, and a business meeting that concludes at 1:00 p.m. The Golden K Kiwanis Club welcomes all to join in fellowship, a tasty meal, an informative program, and the opportunity to help the children of the world through worthy projects in the Golden K Kiwanis Club.
Officers
President - Shirley Smalley
President-Elect - Lou Maxson
2nd V.P. - Fred and Nancy Blume Secretary
Deanna Schwartz
Treasurer - Gene Knaus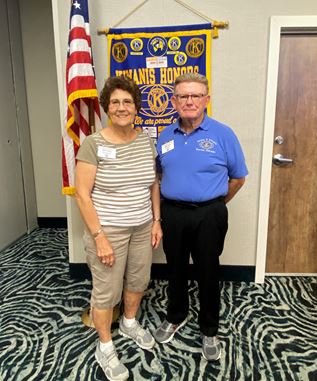 President Shirley Smalley with Past President Myron Riddle
Golden K Meetings
Wednesdays at 11:30am

Holiday Inn - Kearney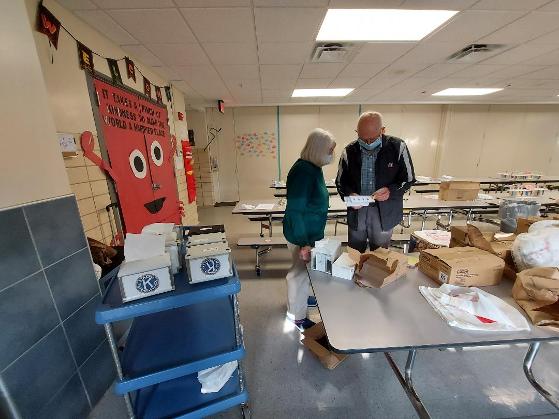 GOLDEN K Dental Program at Emerson Elementary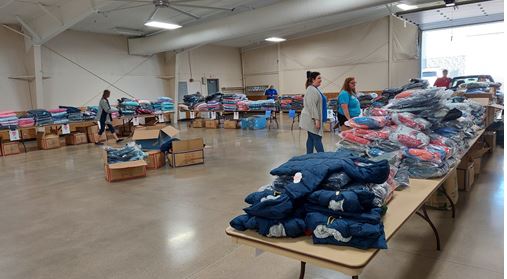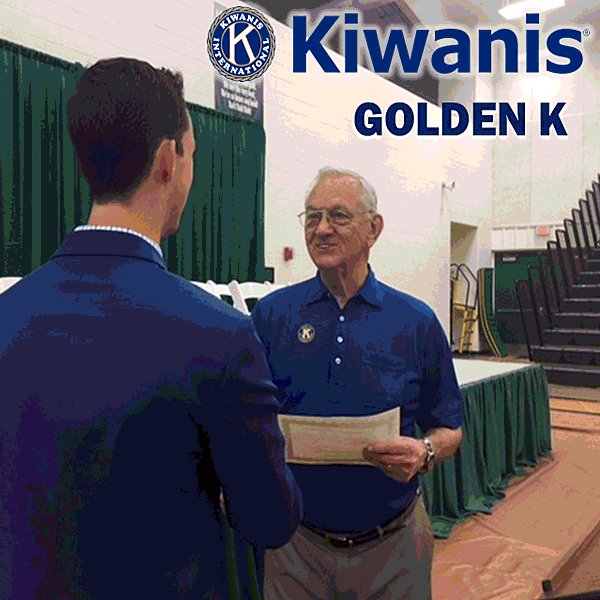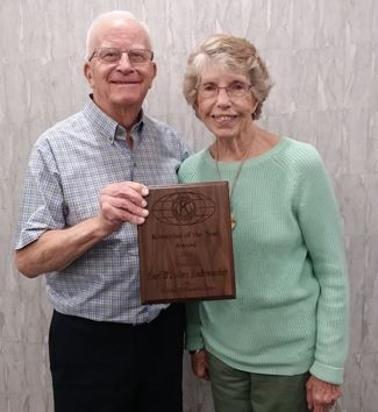 Earl and Joann Rademacher
KIWANIANS OF THE YEAR FOR 2021
Read more on their nomination in the Kearney Hub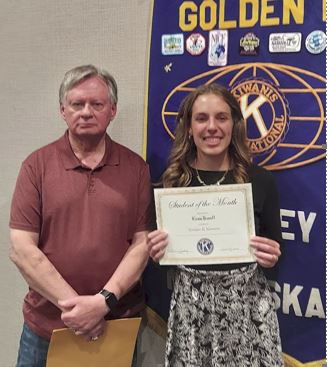 Emma Bonsall, a senior at Kearney High School was selected the April's Student of the Month. Emma is the president of Key Club, participates in cross country and track/field, a member of the National Honor Society, and active in her community. Emma will attend UNK in the fall.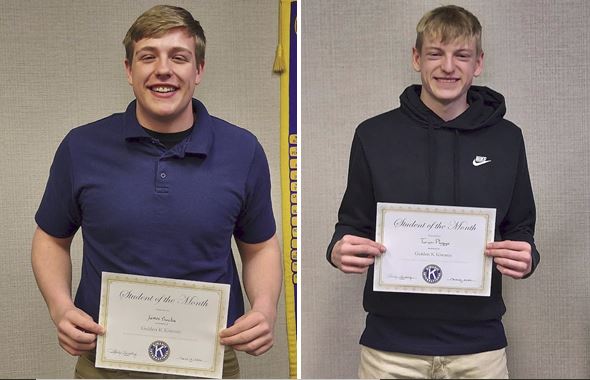 The January and March 2022 Kearney Catholic High School Key Club Students of the Month were recognized and presented certificates. James Sucha, son of Paul and Ann Sucha (L)
Turner Plugge, son of Brent and Tammy Plugge (R)
Follow Golden K on Facebook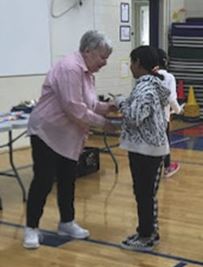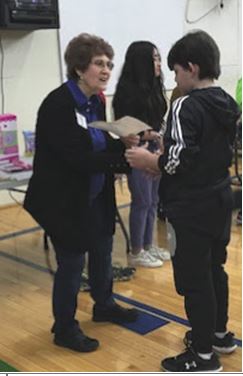 Golden K Kiwanis members, Susan Grove, Deanna Schwartz, Glenda Frasier, and Shirley Smalley presented BUGS (Bringing Up Grads) certificates to the 3-5th graders at Bryant Elementary.
© Copyright Kearney Kiwanis Clubs