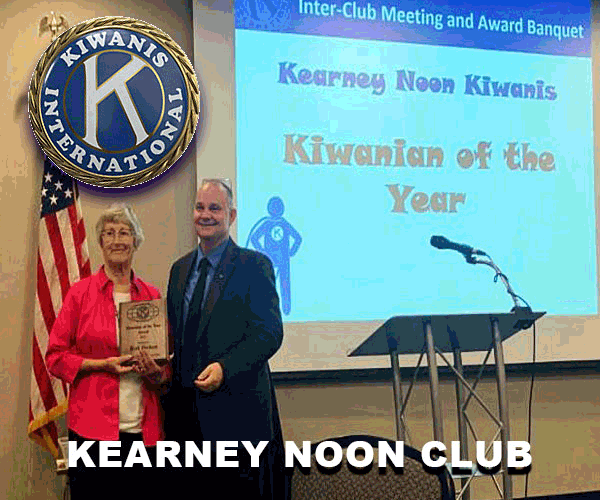 Kiwanis Club of Kearney, now known as Kearney Noon Kiwanis, was chartered in October of 1920. We believe that it was the third in Nebraska. First one in Omaha, second one in Lincoln and will be celebrating it's 100th Anniversary in 2020. Noon Kiwanis is a proud sponsor and supporter of the Salvation Army, Children's Dental Care Program, Kearney Area Children's Museum, Kearney PAWS Program, Habitat for Humanity and many other organizations around the community.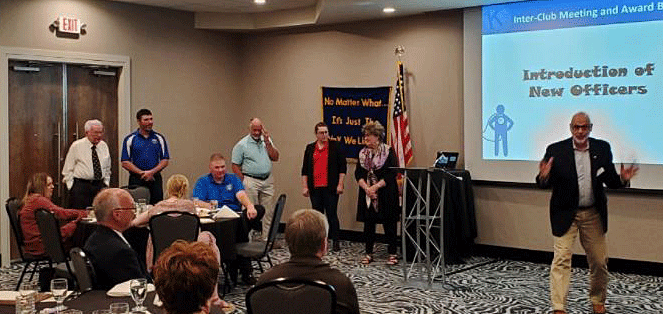 Nebraska-Iowa District Governor Don Fritzwas guest of honor at the Kearney Noon Club 100th + 1 Anniversary and Officer Installation Dinner at the Holiday Inn on Monday October 4.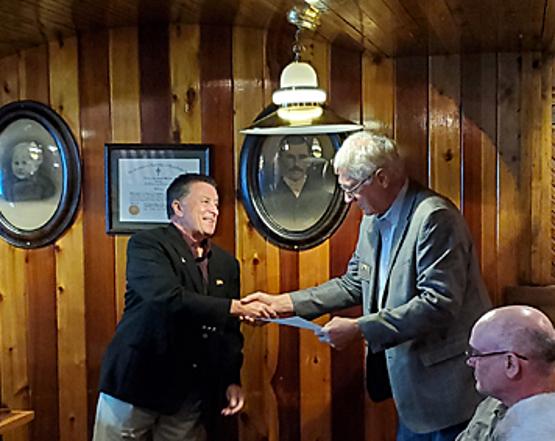 Kearney Mayor Stan Clouse (L) recognizes Kearney Noon Club on the Club's 100th Anniversary. President Ray Ward receives reconigtion from the City of Kearney.

NOON CLUB CELEBRATES 101 YEARS OF SERVICE TO THE COMMUNITY!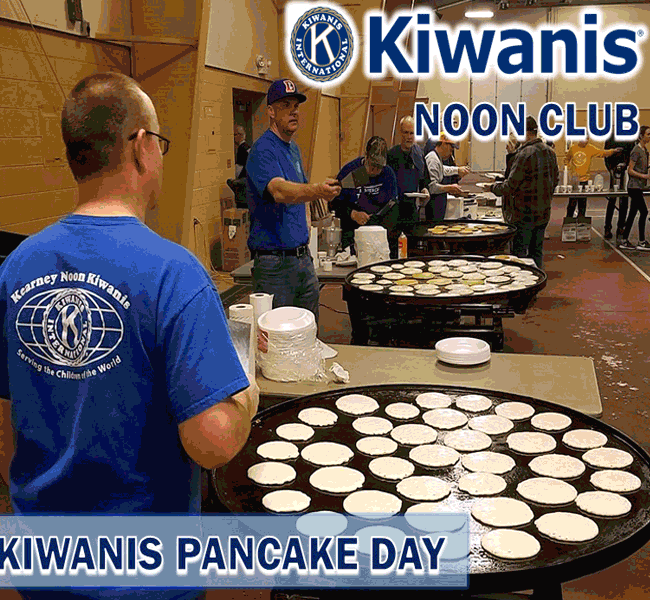 Dick and Cheryl Cochran founders of Hot Meals USA were honored as the Kearney Kiwanis Club's "Citizens of the Year" for their support to the Central Nebraska Community during the Coronavirus Pandemic. Hot Meals USA served over a million meals during this last year and half. They are congratulated on their award from NE-IA District Governor Don Fritz and recent past Presidents Chuck Beck Kearney Noon, Myron Riddle (Golden K and Glen Powell (Dobytown).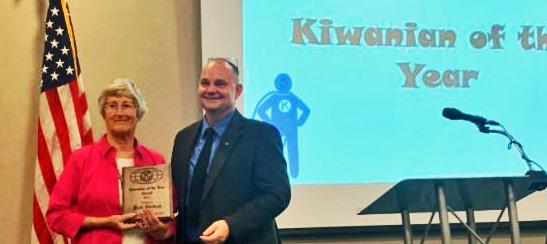 2020-21 Kearney Noon Club Kiwanian of the Year Beth Forbess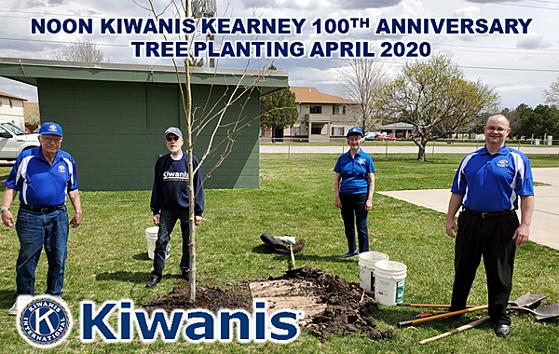 © Copyright Kearney Kiwanis Clubs