Pop Tabs for Kids!
Ronald McDonald House - Omaha
Golden K Kiwanis, the Key Clubs from KHS and KCHS along with their friends and families have collected approximately 2.75 million pop tabs to date to support the Ronald McDonald House in Omaha. The House converts the aluminum tabs to funds which is used to assist in paying their utility bills.
Fred and Nancy Blume coordinate this project.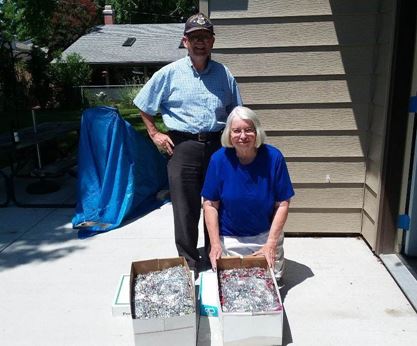 .
© Copyright Kearney Kiwanis Clubs